Memphis, TN, 4th October 2023, ZEX PR WIRE, Anthony Fenech, an esteemed culinary talent deeply rooted in the lively city of Memphis, Tennessee, has received the esteemed University of Memphis Distinguished Chef Award in recognition of his exceptional contributions to the culinary realm. Hailing from Brooklyn, New York, and nurtured in the heart of Memphis, Anthony's culinary odyssey seamlessly merges the diverse flavors of New York with the cherished traditions of Southern cuisine.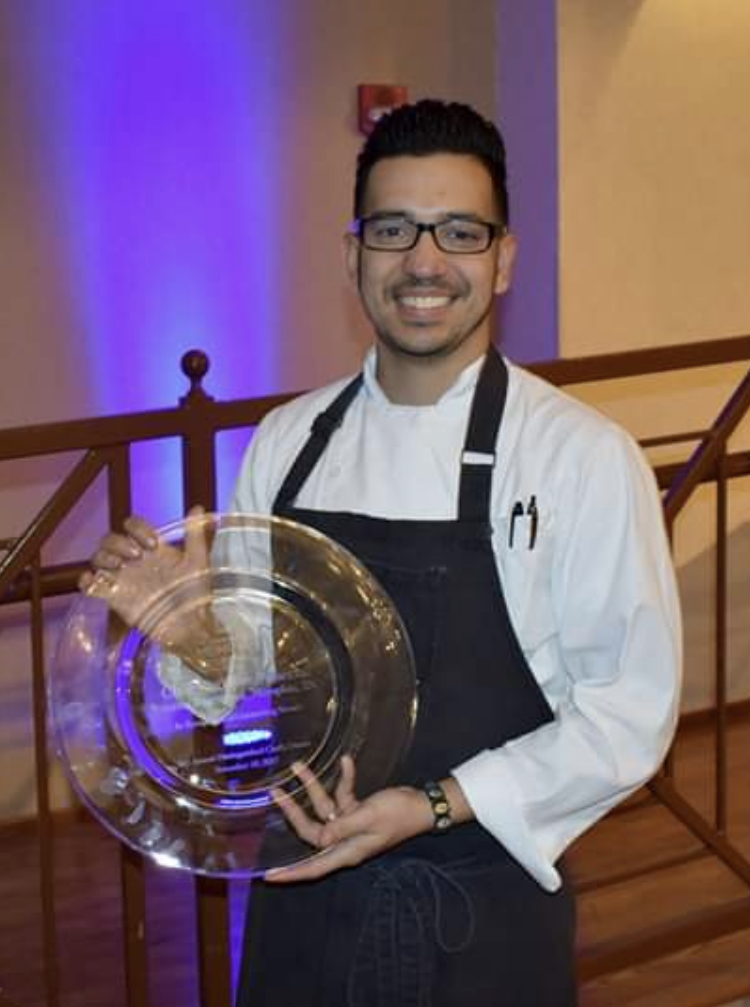 Anthony's love affair with the culinary arts was ignited during his formative years, inspired by the delectable fare meticulously prepared at grand family gatherings. This early exposure to the enjoyment of cooking fueled his passion, propelling him on a trajectory toward honing his culinary skills and embarking on a professional career within the world of culinary arts. His talent for infusing classic dishes with his own unique twist has established him as a distinguished figure in the culinary landscape.
With a visionary outlook, Anthony Fenech perceives food as a powerful medium for fostering connections among individuals and crafting indelible experiences. His steadfast commitment to this vision was recognized in 2016 when he was presented  with the University of Memphis Distinguished Chef Award. Additionally, he has earned recognition from local publications, including a feature in 4Memphis Magazine.
Anthony has established his name as a personal chef, offering his culinary expertise across a spectrum of settings. Whether working as a personal chef, curating culinary delights in the intimate confines of clients' homes, or organizing all things food at weddings and parties, Anthony's creations never fail to tantalize taste buds. His role as a corporate chef for a local restaurant group sees him injecting fresh ideas and culinary wisdom, breathing new life into the dining experiences of patrons. Moreover, his sought-after consulting services have proven invaluable to struggling restaurants seeking a revitalized perspective.
Anthony's culinary journey is a testimony to his personal life experiences and extensive travels throughout the United States. His reputation is founded on his remarkable ability to craft dishes that cater to a diverse palate, perfectly expressing his motto, "Food for Your Mood." Irrespective of one's background or culinary expectations, Anthony possesses an innate talent for consistently surpassing culinary horizons.
A proud Memphis resident, Anthony revels in diverse interests outside the kitchen, including gardening, sports, and globe-trotting adventures with his wife, Christina. The couple's preferred destination is the captivating Islands of Hawaii. Anthony's passion for his craft is mirrored by his unwavering dedication to his community. He readily dispenses culinary tips and provides fellow Memphians with valuable restaurant recommendations, enriching the city's vibrant culinary scene.
In his leisure time, you'll frequently find Anthony cheering for his beloved Memphis Grizzlies on the basketball court. Whether he's creating culinary memories or shooting hoops, Anthony Fenech's zest for life and his unwavering commitment to his passions continue to serve as an enduring source of inspiration to all privileged to cross his path.
For media inquiries or to arrange an interview with Anthony Fenech, please contact:
Email: [email protected]
LinkedInn: Anthony Fenech | LinkedIn https://www.linkedin.com/in/anthony-f-0a7844195/
Contact Number: 901 214 8226
The Post Memphis Culinary Talent Anthony Fenech Recognized with University of Memphis Chef Distinction first appeared on ZEX PR Wire
Information contained on this page is provided by an independent third-party content provider. Binary News Network and this Site make no warranties or representations in connection therewith. If you are affiliated with this page and would like it removed please contact [email protected]