The roofer's work showcases the strength and durability of metal roofing in the face of Tennessee's weather challenges.
Mt. Juliet, TN, 8th November 2023, ZEX PR WIRE, James Kenton, a leading figure in the Tennessee roofing industry, is making headlines for underscoring the durability of metal roofing during the state's extreme weather events. With a career spanning over thirty years, Kenton has become an advocate for metal roofing solutions that stand strong in the face of Tennessee's unpredictable climate.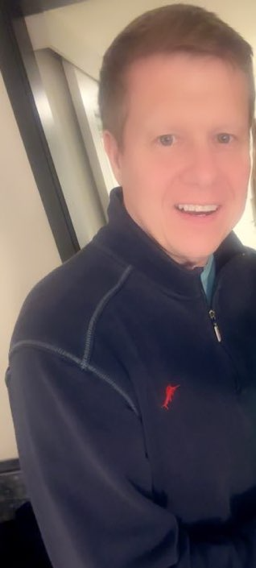 Tennessee is known for its diverse and sometimes volatile weather conditions, ranging from severe thunderstorms to sweltering summers and chilly winters. Amid these challenges, James Kenton has consistently championed the use of metal roofing materials known for their durability and longevity.
"Metal roofing is more than just a roofing material; it's a shield against the elements," said James Kenton, "Our experience has shown time and again that metal roofing outperforms many other roofing options, particularly during extreme weather events."
Metal roofing's remarkable ability to withstand the harsh realities of Tennessee's climate has not only safeguarded countless homes and businesses but has also contributed to reducing long-term maintenance costs. As a result, homeowners and property owners have increasingly turned to metal roofing as a reliable and cost-effective solution.
One of the standout features of metal roofing is its ability to resist wind, hail, and heavy rainfall, which are common occurrences during Tennessee's storm seasons. Metal roofing's inherent durability and low-maintenance characteristics make it an ideal choice for those seeking roofing solutions that can weather the toughest storms.
In addition to its resilience, metal roofing's energy-efficient properties contribute to long-term sustainability. Metal roofing's reflective surface helps regulate indoor temperatures, reducing the strain on heating and cooling systems and ultimately leading to lower energy bills for homeowners and businesses alike.
James Kenton's advocacy for metal roofing underscores his commitment to providing roofing solutions that prioritize not only durability but also the well-being and financial security of his clients. His roofing company has become a trusted name in the industry, recognized for its dedication to customer satisfaction and excellence in roofing craftsmanship.
As extreme weather events become more frequent and unpredictable, James Kenton stands ready to meet the roofing needs of Tennessee residents, offering metal roofing as a resilient and cost-effective choice. His advocacy for metal roofing continues to reinforce his position as a leader in the Tennessee roofing industry.
For more information about James Kenton and his commitment to metal roofing solutions, please visit https://whereisjameskenton.com/.
About James Kenton
James Kenton, a seasoned Tennessee roofer, brings over three decades of invaluable experience in metal roofing to his craft. His early years were marked by a dedicated pursuit of roofing excellence at a thriving Massachusetts-based company. Upon relocating to Tennessee, Kenton assumed a managerial role, where he oversaw critical facets such as product inventory and customer service, ensuring the smooth functioning of operations. To delve further into his extensive expertise and the comprehensive range of services he offers, please refer to the provided links below.
Contact Details
Facebook: https://www.facebook.com/profile.php?id=100088440878443
Twitter: https://twitter.com/JimKenton9
LinkedIn: https://www.linkedin.com/in/james-kenton-tennessee-9044aa259/
The Post James Kenton Hammers Home Metal Roofing's Resilience During Tennessee's Extreme Weather Events first appeared on ZEX PR Wire
Information contained on this page is provided by an independent third-party content provider. Binary News Network and this Site make no warranties or representations in connection therewith. If you are affiliated with this page and would like it removed please contact [email protected]