Dubai, UAE, 1st November 2023, ZEX PR WIRE, Jalinga manufactures and distributes interactive, smart video studios worldwide with their own unique software.
While Jalinga may not be the inventor of the video camera, board, or teleprompter, they understand the value they can add to the world.
Short Intro
How do businesses evolve worldwide?
We have been selling video studios in various countries for a long time, with offices in countries from Mexico to Japan: the sun never sets on us.
We decided to take a moment and reflect on our journey: what was there, and why are we here now?
We'll briefly introduce our products, but we hope that while reading this article, some of you will gain insights or even find answers to questions about your own business.
Our story began not too long ago – in 2013. These weren't the "ancient" times without the internet and mobile phones, nor were they the 19th century when delivering ice across continents was considered a business. In 2013, there were already iPhones, Tesla, YouTube, digital video cameras, and much more.
One of our co-founders was very passionate about YouTube. He recorded educational videos at home and uploaded them to the platform.
He was very interested in creating lessons, but there wasn't a suitable solution for recording them yet. He had to play the roles of lecturer, editor, and cameraman all at once. Then the idea struck him: what if he could write in real-time, as if on a transparent board? This is where the endless testing began. He connected a pedal to the camera so that, while in the frame, he could start recording with a single press of his foot, and he built cardboard structures to eliminate reflections on the glass. As time went on, he managed to refine the process.
He never thought about starting a business or making money; he cared about the educational process and its optimization. The concept of comfortably creating educational video content was important to him.
Since our studio was used for recording educational videos, we immediately realized it was an indispensable tool for any educational institution.
By 2016, the first interested clients appeared. At that time – and to this day – our clients are leaders in automating business processes and implementing new technologies. Among them are the world's top schools, institutes, and corporate universities.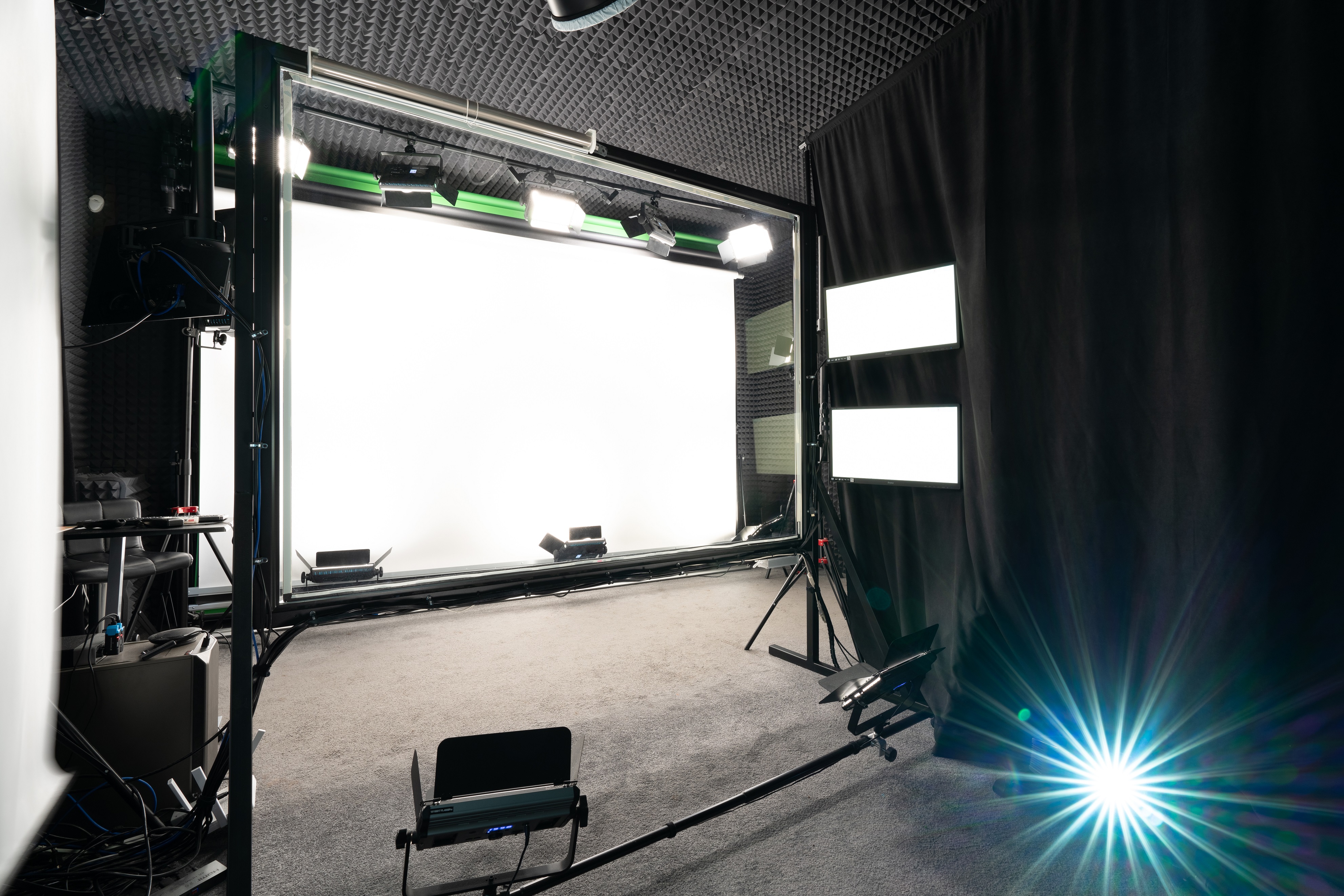 8 years have passed — Where are we today?
Today, Jalinga represents cutting-edge technologies in the field of educational video production. We have installed over 300 studios worldwide and provide unique patented software that puts no limits on users' creativity when creating educational content.
After the studio is installed, we provide our clients with technical support, high-level accounting services, and regular software updates.
Over the past year, Jalinga has released two new products and two updates, and two more updates are currently in development.
Why do we do this when our current studios are in such high demand worldwide?
Now, we will talk about our mission. We believe it is very important not to become "a samurai with no goal, only a path."
If the top managers of a company know the company's main mission and communicate it all employees, the process runs smoothly, and goals are achieved.
When we built our first studio, we knew our main goal and mission.

Our mission is to make engaging and high-quality education accessible from anywhere in the world.

In our view, the most important thing is to want to change something in our world. So this is our mission.
Our new products: Jalinga Classroom and Jalinga Quick
Unlike the full-fledged studio, these products are designed for use in the classroom and at home.
Jalinga Classroom is used in classrooms involving both online and offline and utilizes interactive educational materials. Students in the classroom see the video on a large screen, while online learners see it on their computer screen. We invite you to test the product – just book your time slot.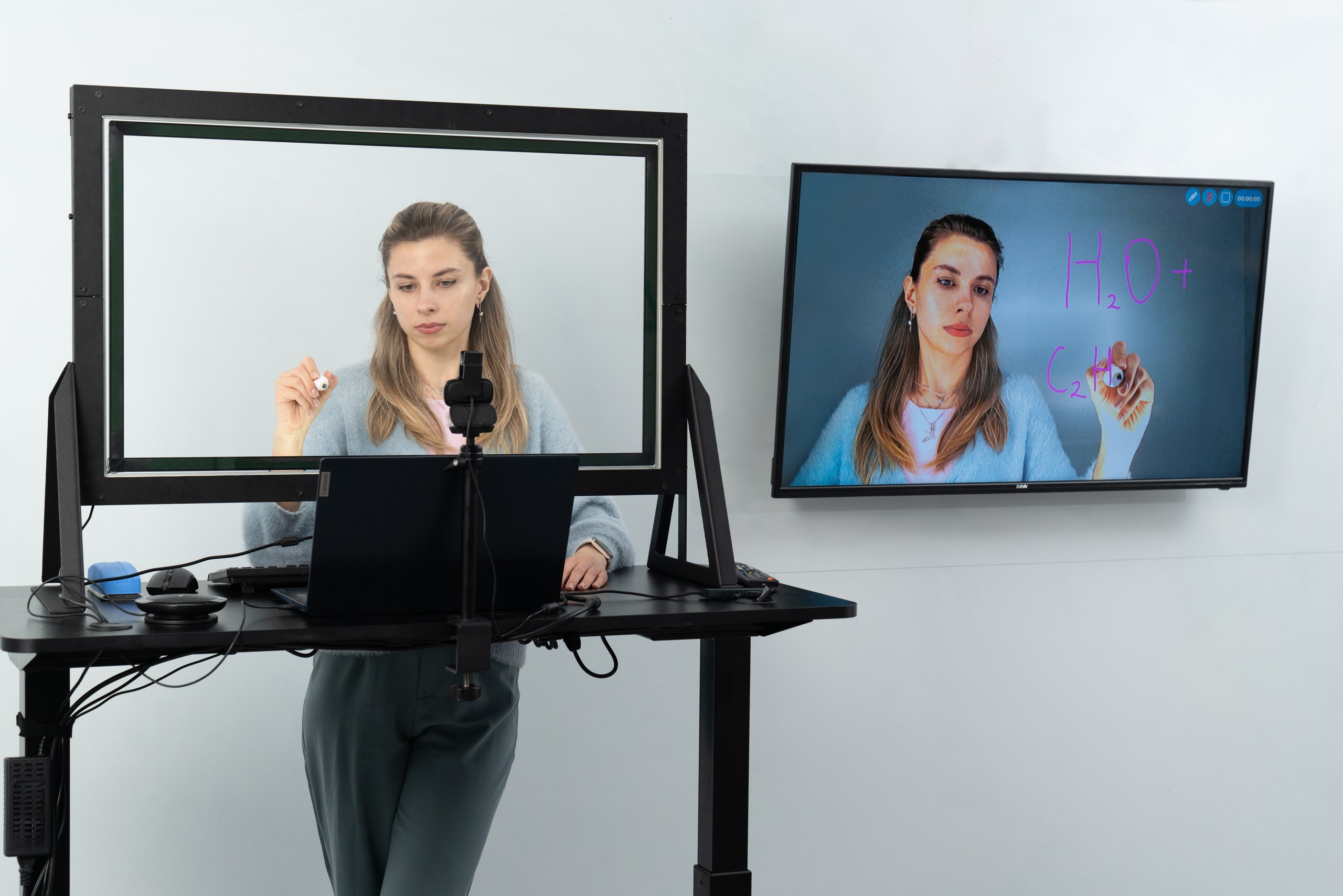 Jalinga Quick is designed for home use and is suitable for bloggers, coaches, and creative professionals. The 360-degree camera allows for seamless recording and minimizes post-production work. We invite you to test the product, just book your time slot.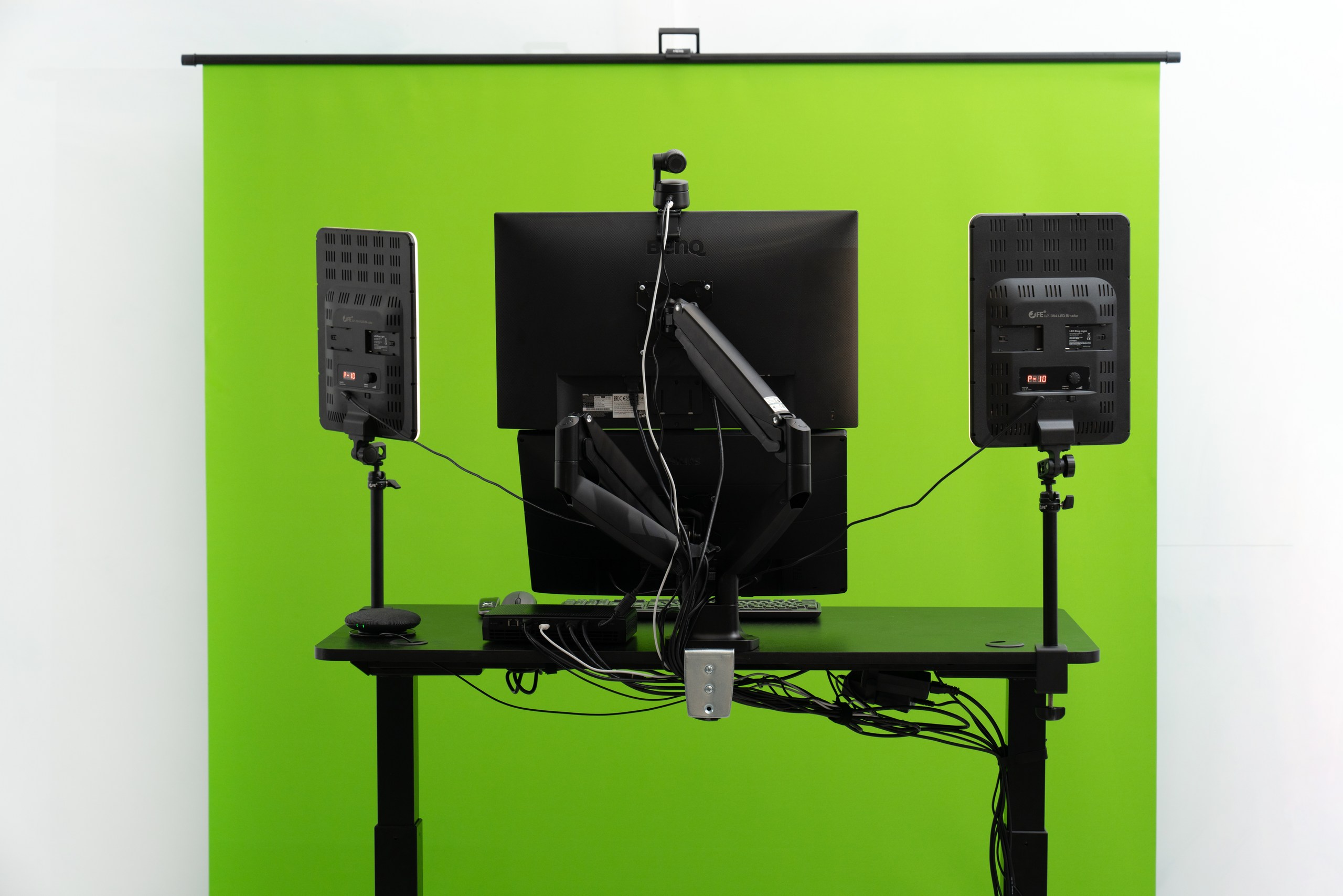 Updates (Additional Equipment):
Jalinga has added chroma key capabilities to the studio setups! This is a significant development for all video production enthusiasts, as chroma key allows users to create captivating presentations. The speaker can immerse themselves in a completely new reality thanks to a live background in real-time.
Our software fully supports all these new features, further reinforcing one of our main advantages – the ability to create educational content with minimal or no post-production, resulting in cost reductions. You can still achieve vibrant, beautiful, interactive visuals and use materials that will fully engage students.
Rear projection film.
We always carefully consider all feedback we receive from teachers around the world, and we have developed another feature specifically for them.
Now, even those who may not always be ready to embrace new technologies due to time constraints or motivation can use our touch board just like their blackboard. You can write and see your text on the transparent touch board. The rear projection film creates additional comfortable conditions for teachers and speakers.
How have we maintained a leading position for 8 years?
We won't give you cliché advice about studying your target audience, choosing a market, finding investments, renting an office, and so on.
Our insight is this: stick to your goal and listen to all your users, because every opinion matters!
On 14 October, Jalinga celebrated its 8th anniversary! Thank you so much for being with us!
For more details about all our products, visit our website at https://jalinga.com or contact our managers by calling +971 4 568 4679
The Post How to develop your tech product in XXl first appeared on ZEX PR Wire
Information contained on this page is provided by an independent third-party content provider. Binary News Network and this Site make no warranties or representations in connection therewith. If you are affiliated with this page and would like it removed please contact [email protected]