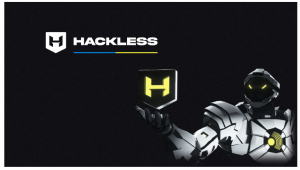 Kyiv, Ukraine, 17th August 2023, ZEX PR WIRE, Hackless has recently announced the launch of Wallet Rescue, a tool designed to save money from hacked crypto wallets built on MEV solutions and private mining capacities. 
From here, the team launched Pixel Pirates Quest, an initiative that matches the vision of Hackless: enhance security, education, and user empowerment in the blockchain and cryptocurrency space.
The Core Role of Wallet Rescue
Wallet Rescue, a Hackless ecosystem feature, provides a lifeline in the volatile landscape of breached wallets. This innovative tool aids in reclaiming diverse tokens, empowering users to recapture their financial sovereignty.
Hackless is reshaping the crypto sphere, positioning the user in the driver's seat. Through Wallet Rescue, asset control restoration becomes a reality. The evidence? Approximately $700k in successful recoveries during the MVP stage.
The platform's versatility is impressive, enabling the recovery of various asset types. Be it NFTs, LP tokens, staked tokens, stablecoins, or more, Wallet Rescue stands ready. Strategic alliances with significant projects and KOLs amplify Hackless's market visibility and reach.
The aftermath of a hacked individual wallet can be harsh, often resulting in permanent balance loss. However, stakes or vested coins linked to these wallets can still be saved. Wallet Rescue provides a mechanism to execute a series of transactions, allowing the transfer of coins from a compromised wallet to a new secure address. Hackless lets users recover their lost funds privately, flying under the radar of malicious actors. 
Set Sail for $10,000 Prize Pool in Pixel Pirates Quest
The introduction of the Pixel Pirates Quest in the crypto ecosystem marks a noteworthy development. This unique initiative, anchored around the innovative Wallet Rescue solution, offers both an educational journey and a rewarding experience.
The quest involves uncovering hidden private keys within various social media channels. It's not merely a game but a transformative tool designed to impart knowledge about crypto security while enabling individuals to safeguard their digital assets effectively.
The treasure hunt format of the quest keeps participants on their toes, with 100 "compromised" wallets holding a total reward pool of $10,000. Rewards consist of an array of valuable assets such as NFTs, LP Tokens, Staked Tokens, Liquid Tokens, and Stablecoins.
In order to crack the code, participants have to closely follow the social media accounts of Hackless and its partners (as listed on the project's page). Once users catch a key, they'll need to prepare a secure wallet with BNB or ETH tokens to cover gas fees to get started. After determining the hidden rewards, users will have to run Wallet Rescue to claim rewards safely.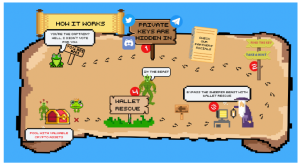 About Hackless
Hackless is more than just a platform; it's an ecosystem that lives and breathes digital security. Its core features offer a 360-degree shield around a DeFi protocol.
From dynamic transaction analysis to mempool tracking, Hackless has got anyone covered. The funds' flow analysis ensures no dubious transactions slip under the radar. And if users are worried about safe funds migrations, Hackless offers the tools to make it a breeze.
The Wallet Rescue and Pixel Pirates Quest launch are testament to Hackless' commitment to user empowerment. With these products, they actively strive to create a secure and rewarding environment for all crypto users.
Furthermore, the upcoming RugPull protection feature by Hackless will save users' funds from potential rug pulls in the crypto world. This proactive approach is part of their mission to keep users informed and empowered in the decentralized space.
In order to learn more, it is possible to follow the Hackless team on the social pages below. Moreover, the team's website represents another valid source of information to discover how Hackless works.
The Post Hackless Unveils Pixel Pirates Quest: A New Rewarding Adventure in the Crypto World first appeared on ZEX PR Wire
Information contained on this page is provided by an independent third-party content provider. Binary News Network and this Site make no warranties or representations in connection therewith. If you are affiliated with this page and would like it removed please contact [email protected]