Commseed Korea and Hashlink have successfully launched the MUC airdrop event, focusing on creating an endless universe linking decentralized IPs like games and NFTs. The MUC ecosystem includes TMHC, Peachz.MOMO, and Universal Stallion, with additional initiatives like games and tangible items. MUC tokens will be listed on CEXs, and the project aims to grow its Web3 ecosystem through webtoons, games, animations, and other assets.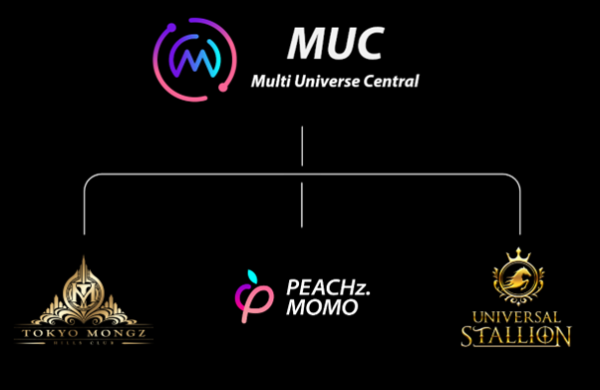 Seoul, Korea South, 14th Aug 2023 – The MUC airdrop event was started on July 25th August 1st 2023 and it ended in success and many crypto users are now focusing on Commseed Korea's future. project.
MUC (Multi Universe Central) is a utility token project developed by Commseed Korea and Hashlink with the goal of creating an endless universe linking various decentralized IPs such as games, NFTs, and so on. TMHC (Tokyo Mongz Hills Club), one of the most prominent PFP projects in Japan, Peachz.MOMO (a PFP project), and Universal Stallion (a P2E game) are MUC ecosystem projects that will be released this year. Aside from these, additional initiatives such as games and tangible items will be launched.
Commseed Korea is a subsidiary of Commseed, a company that is listed on the Japanese stock market (Nagoya Stock Exchange).
In Japan, Commseed is highly renowned for its mobile game and platform development. Commseed Korea is working on a variety of initiatives leveraging blockchain technology based on its game creation expertise. As a result of forming partnerships with reputable blockchain partners such as Fingerlabs initiatives administered by Commseed Korea are gaining the trust of cryptocurrency users.
Each initiative within the MUC ecosystem has its own IP tokens, which are exchangeable for MUC tokens at a predetermined rate. As MUC tokens are set to be listed on CEXs, MUC is developing new tokenomics to grow its ecosystem in the Web3 world via webtoons, games, animations, and a variety of other assets..
Peachz.MOMO NFTs are scheduled to be issued in the third quarter, while the MUC token will be listed on CEXs in the fourth quarter. Universal Stallion, a new P2E game, is expected to be released in the fourth quarter.
About CommSeed Korea
CommSeed Korea was established in 2021, and started its history launching social games. Working on the MUC token project and NFT projects such as TMHC and PEACHz.MOMO, CommSeed Korea is expanding its boundaries into Web3 & blockchain world.
For further detail follow us at our Twitter and Discord
Media Contact
Organization: CommSeed Korea Co., Ltd.
Contact Person: Amber
Website: https://multiuniversecentral.io
Email: [email protected]
Address: 3th floor, 18, Apgujeong-ro 36-gil, Gangnam-gu, Seoul, Republic of Korea
City: Seoul
Country: Korea South
Release Id: 1408235499
The post Commseed Korea's MUC Token Airdrop Ended in Huge Success: A Glimpse into Peachz.MOMO and Beyond appeared first on King Newswire. It is provided by a third-party content provider. King Newswire makes no warranties or representations in connection with it.
Information contained on this page is provided by an independent third-party content provider. Binary News Network and this site make no warranties or representations in connection therewith. If you are affiliated with this page and would like it removed please contact [email protected]