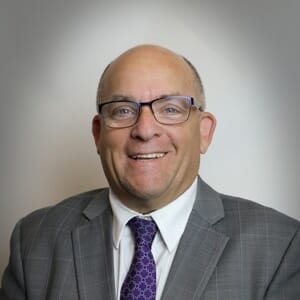 Allentown, PA, 21st September 2023, ZEX PR WIRE, Brian Poliner, a traveler with an insatiable curiosity for the world, has launched an exciting travel blog that promises to captivate readers with his remarkable globetrotting experiences. With a passport filled with stamps from over 40 countries, including his beloved Hungary, Greece and Croatia, Poliner brings a wealth of firsthand knowledge and expertise to his blog, offering valuable insights and expert tips to fellow wanderers.
From the sun-kissed beaches of Greece to the enchanting landscapes of Croatia, Brian Poliner's travels have left an indelible mark on his understanding of cultures, traditions, and the art of exploration. His many trips to Hungary have helped him develop deep friendships that he will cherish forever. His passion for fine local wines and culinary experiences come alive in his exploration of the Hungarian countryside. Having set sail on more than 30 cruises across various cruise lines, he possesses a profound understanding of the unique joys and considerations of cruising as a mode of exploration.
While remarking on the importance of travel, Poliner said,
Traveling is a remarkable teacher, revealing the world's diversity and our own capacity for discovery. Through my travel blog, I aim to share not only the sights I've seen but also the profound moments and connections that have enriched my journey.
The travel blog is set to become a compelling platform where readers can immerse themselves in Poliner's vivid narratives, travel hacks, and insider knowledge about local customs, cuisine, and attractions. With each post, he aspires to provide practical advice to help fellow travelers sidestep common pitfalls and make the most of their own travel experiences, especially those venturing out for the first time.
Brian Poliner's genuine enthusiasm for travel shines through his writing as he extends an invitation to readers to join him on his adventures. By going beyond typical tourist experiences and offering insights that come from his personal explorations, he aims to inspire both seasoned travelers and newcomers to embark on transformative journeys. On this, Poliner noted that, 
I want my blog to be a conduit for wanderlust and discovery. I hope to create a community of travelers who share a love for exploration and a curiosity to experience the world's wonders.
This travel blog launch marks a significant step for Brian Poliner, a passionate traveler who believes that travel is about more than just ticking off destinations. By sharing his stories and expertise, he hopes to contribute to the journeys of fellow adventurers and enthusiasts alike, igniting their sense of wonder and encouraging them to embrace the transformative power of travel.
Brian Poliner is a devoted traveler based in Allentown, Pennsylvania, with a travel portfolio spanning over 40 countries, including favorites like Hungary, Greece and Croatia. Drawing from his diverse experiences and extensive cruise history, he has launched a travel blog to share his journeys, provide expert insights, and inspire others to embark on their own remarkable adventures.
For additional information and business inquiries, please contact: http://brianpolinertravel.com/
The Post Brian Poliner's New Travel Blog Chronicles Global Adventures and Offers Expert Insights first appeared on ZEX PR Wire
Information contained on this page is provided by an independent third-party content provider. Binary News Network and this Site make no warranties or representations in connection therewith. If you are affiliated with this page and would like it removed please contact [email protected]